…well, not physically, but in a way.
All right, mystery was never my strong suit: I've been published.  More specifically, we've been published.  A small community of writers congregating on the website 'Needle In The Hay' have yet again managed to pull a real, working product out of the complicated mangle that is a collaborative artistic product.
I wasn't at all sure that my story would make it into the list.  As usual, I was playing around, this time experimenting with 2nd-person viewpoint, which is usually forbidden.  But if you know me, you know I don't like doing as I'm told, so Grafton Leigh happened.  The big man, Mr De Biasi, liked it.  Ms. Macdonald did, too.  And after several tweaks from my old pal Chinthaka, Macdonald, and De Biasi, too . . .
Nothing seemed to happen for a very long time.
Apparently this is normal.  By the time the contract arrived at the beginning of the year, I'd almost forgotten about my story set in the countryside in South West England.  After that, things started happening pretty quickly, and now my name is on the cover of a book.  In Australia.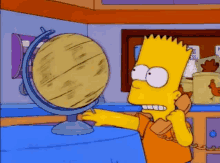 So there you go!  Follow THIS LINK to download the ebook – or, if you're feeling saucy, order your physical copy HERE.
Wow.  This is probably the high point of my year in writing, and it's January.  Talk about peaking too soon . . .
. . .
Read it!
. . .
Oh, all right, here's a preview:
The days dragged by and – like a bystander at a crash site – I was unable to help, yet at the same time I couldn't look away. I watched in morbid curiosity as you became less and less human, even as the villagers' love for you grew. They claimed you could understand every language, even that of the wind and water. Who left the six-pack plastic in the river, which caught a sheep's foot and caused it to drown? The river told you the culprit's name; you brought him to justice.

You had always been bright: at seven years old, you came home from school moaning about the irrationality of star signs and horoscopes. And yet, at your Council, I was there to witness how you used the alignment of Saturn to explain a pensioner's stomach upset – still more inexplicably, the ailment actually cleared up.

Your most ardent supporters sewed sunset patches onto their clothes. Some of them left offerings on your doorstep – as if at the steps of a temple – though I never saw who. Did they think you were a god? I'm sure some of them believed it.

But then you made the classic mistake: you started believing it too.
Now go on and read it!